Sup guys I'm going to show you how to get 99 woodcutting.
This requires patience and more patience.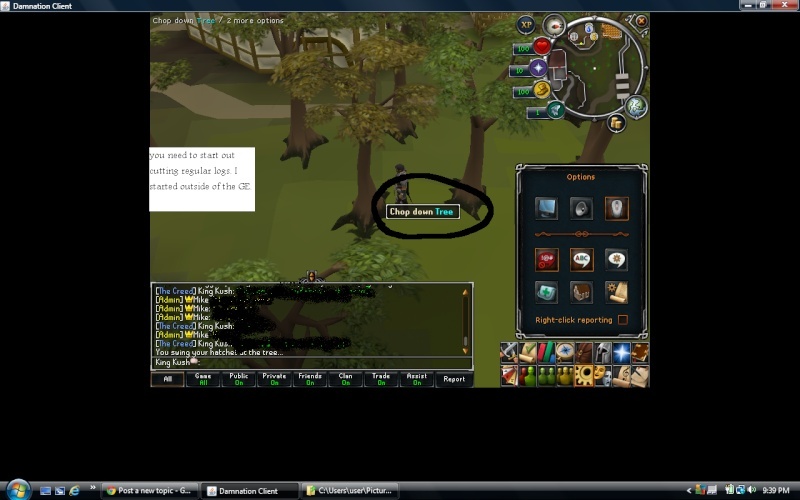 This is the beginning of woodcutting.I am just south east of the GE cutting regular trees. Once you have 15 woodcutting go to draynor village. Near the bank are some oak trees.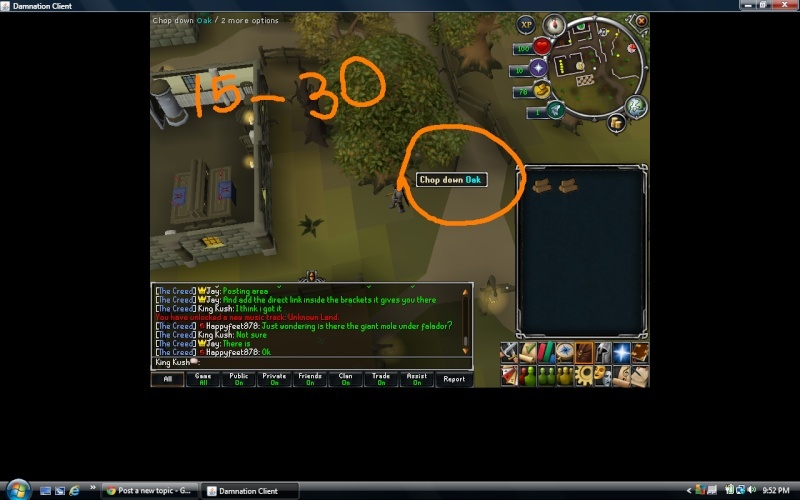 Next you go south east of the bank at draynor and there is a bunch of willow trees(beware skillers there is a lvl 7 dark wizard hanging around there and he is aggressive)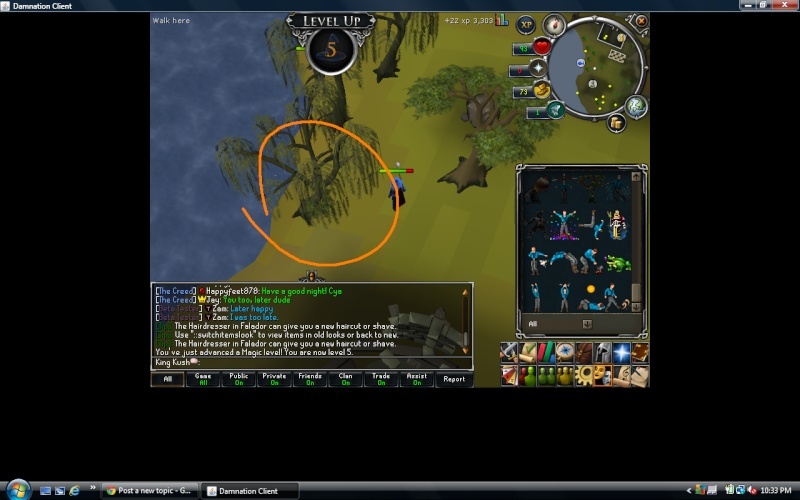 Now at leve 45 tele home to camelot and head north east until you are behind the bank. There you will find 4 maple trees. Cut these.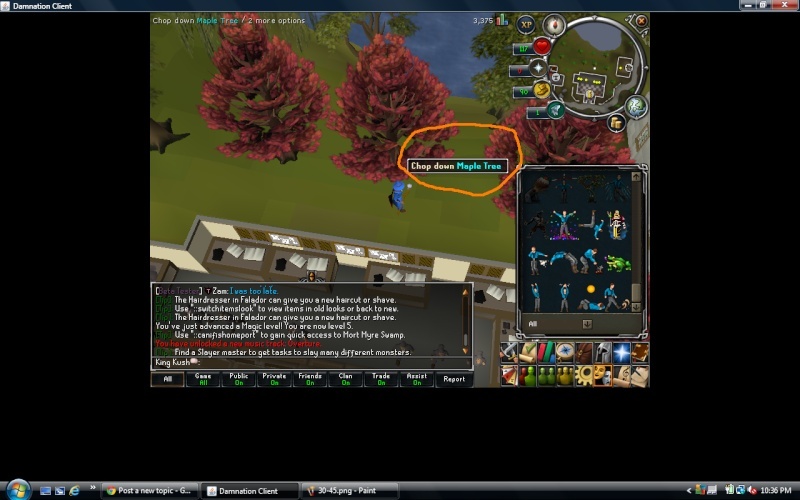 At level 60 home tele to catherby and head west until you find a bunch of yew trees. Cut these until level 68.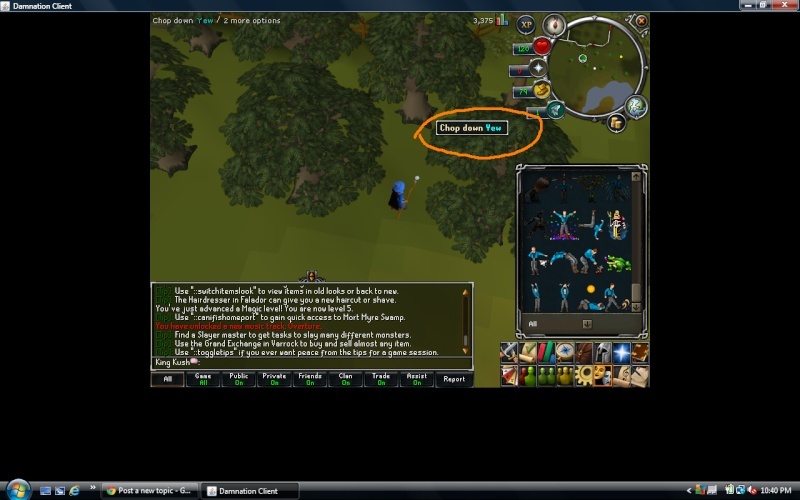 Once you get to level 68 teleport home to varrock. This is the spot I like to cut at. Head north and enter the castle grounds. Once you get to the set of stairs outside got east. You will find a bunch of ivy there. Cut it till 99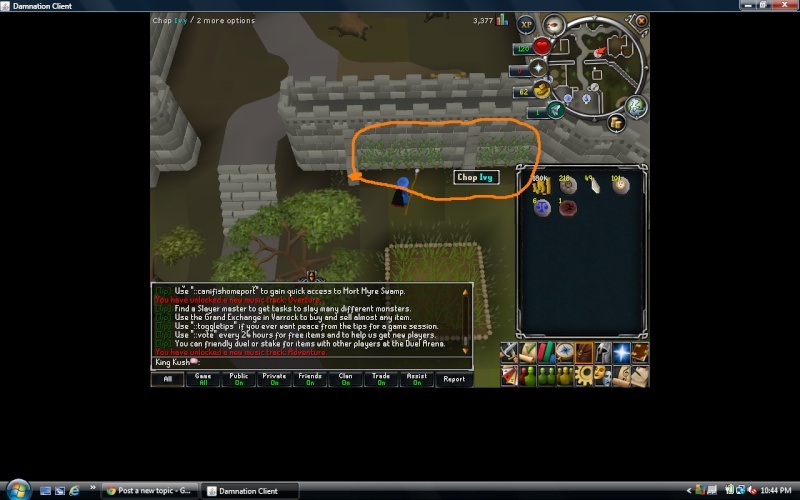 (optional) tele home ardougne and head north west. Use your world map to make it to the tree gnome stronghold. On the wolrd map the rare tree spot just under the agility place and the rare tree sport next to the farming spot are magic trees. You can cut these at level 75 woodcutting. It is very slow and doesn't speed up much until level 96 or 97. However they are pretty good money.
Thanks and congratulations on 99 woodcutting!