Hello everyone, and welcome to the guide section of the forum, a place where you can find help on anything from how to upload an image on the forum, to skill guides on Damnation.
I'm going to start off buy showing you how to upload pictures to use in your own guides.
Difficulty: Easy
Step 1.
Choose your picture.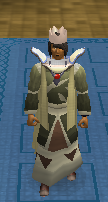 Step 2.
I recommend always saving your picture in the PNG format, as it keeps your images more crisp and less pixalized.
Step 3.
You have three choices here, you can either upload your picture to a website like photobucket and get the image code...
Then simply paste the image code into your post.
The second way is to simply host the picture yourself.. by clicking the host image tab..
after that follow the same steps as with photobucket.
The third option is to simply get an image url from google and use the code [ img](url here)[/img ]  without the spaces.
Hope this helps some people.  Feel free to leave feedback

.
_________________

Mike